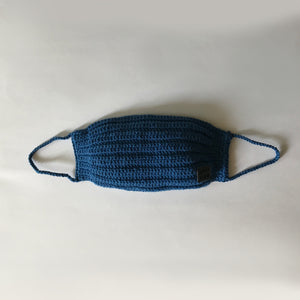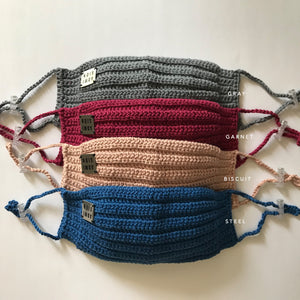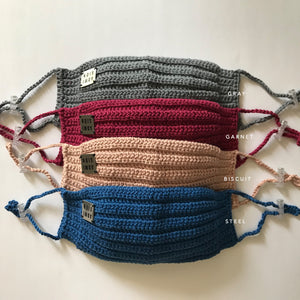 Steel Crochet face mask
THIS ITEM IS NOW IN STOCK AND SHIPS NEXT DAY.

NOT COME WITH EXTRA LAYERD/FURRING
Included 3 sheets filter paper for every purchase of the mask.
Description:
Beautiful crochet face mask made from high quality Indonesia cotton threads for strength, breathability and protection. adjustable straps with plastic transparent stopper makes wear easy and fits multiple adult face sizes. Hand/ machine washable and reusable. Unisex.
Sizing / Care:
One size fits all, adjustable band adults. Unisex. Reusable & Hand/ Machine Washable.